In these pages you will find over 30 years of experience in BBQing mastery.  All captured in over 300 mouth-watering recipes and a special section on how competition cooks prepare the best BBQ.
Competing around the country in various sanctioned BBQ cook-offs gave me some unique experiences when it comes to preparing BBQ.  On these pages I share many of the techniques I learned plus recipes for rubs and sauces that will give your BBQ that WOW! factor.
Not limited to just BBQ, many of my Mother's and Grandmother's recipes can be found in the Recipe Vault. Plus, personal favorites can be found in the Cajun, Coney Sauce and Baked Bean sections.
BBQ AWARDS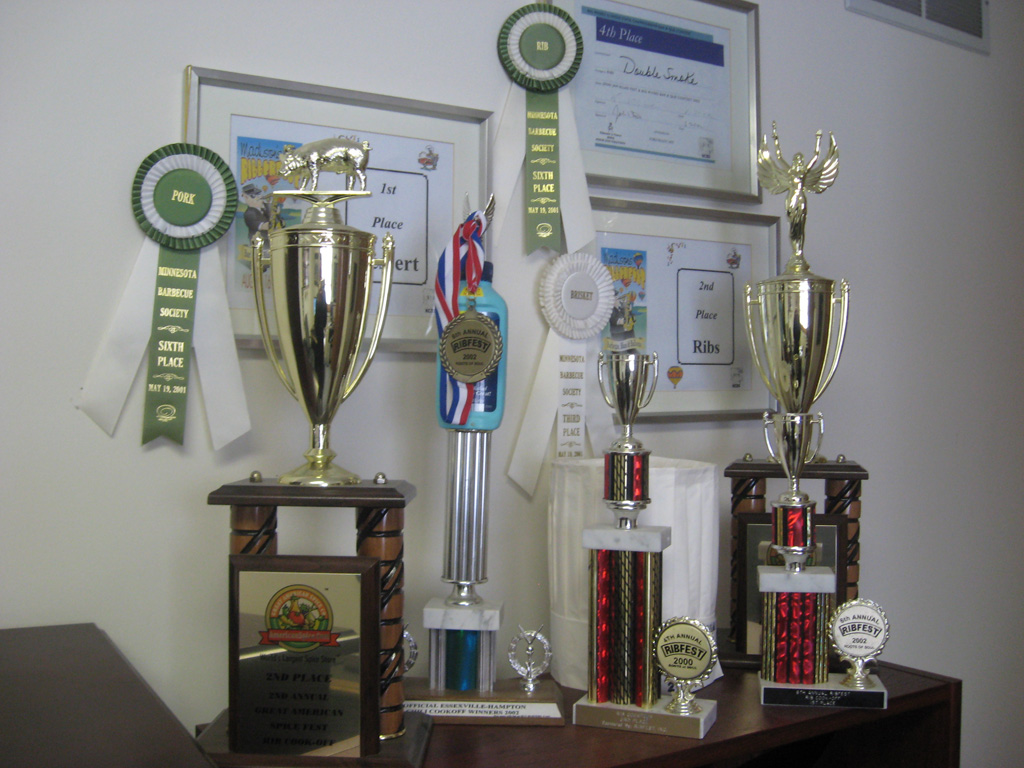 These are just a few of the awards I have won over the years.
1st Place Ribs            Roots of Soul Rib Festival
1st Place Dessert      Ribberfest, Indiana State BBQ Championship
2nd Place Ribs           Ribberfest, Indiana State BBQ Championship
2nd Place Ribs           Great American Spice Fest
3rd Place Brisket       Minnesota in May, State BBQ Championship
3rd Place Ribs            Roots of Soul Rib Festival
4th Place Ribs            Big Rivers BBQ Contest, Cairo, IL
6th Place Ribs            Minnesota in May, State BBQ Championship
6th Place Pork            Minnesota in May, State BBQ Championship